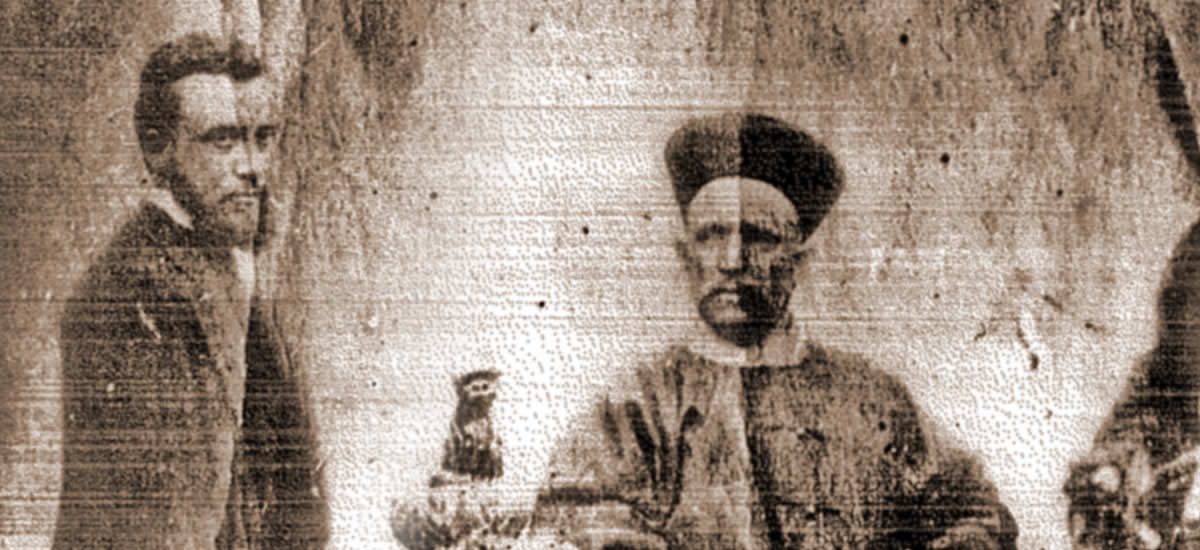 21 Apr

Blondel Diary Discovery: Excerpt

In 1879 a 25-year old Belgian named Alfred Blondel traveled around the world to complement his education in science and engineering. His travels took him through Northern China and Mongolia, and when his great granddaughter, Martine Bouquelle of Brussels came across his diary, she contacted Christian Goens because she found three weeks worth of annotations on his travels with Paul Splingaerd, a major subject of Christian's website.

Read more about Paul's Three Weeks on the Road with Alfred Blondel.

Here's a complete look at the photo of Paul and Blondel from of the Diary.
Save